Are You Attending Post&Parcel Live?
We are so excited to be Silver Sponsors for Post&Parcel Live's virtual event taking place on June 17 -18. Have you registered? If not, click here.
We are also delighted to announce that Kevin Seller, Escher's Vice President of Sales EMEA, will be presenting at Post&Parcel Live!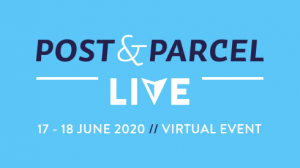 Sign up to book a meeting with one of our Postal experts at Post&Parcel Live!
Click here for Escher's Privacy Policy and Terms & Conditions.
Escher is committed to protecting and respecting your privacy, and we'll only use your personal information to administer your account and provide relevant content. You can unsubscribe anytime.
If you are having trouble filling submitting this form, please contact marketing@eschergoup.com